Since I am no longer using a pseudonym for Daniel, I feel that it's only appropriate to stop using pseudonyms for the victims.
Daniel Wozniak is accused of the cold and calculated murders of two college students.
In my early posts, I used pseudonyms for Daniel and for his alleged victims. I called them "The Vet" and "Tutor Girl."
"The Vet"
Daniel and "The Vet" were neighbors. They lived in the same apartment complex in Costa Mesa, California. The police believe that Daniel murdered "The Vet" in order to clean out his bank account.  Daniel is also accused of murdering a young woman who was a friend and tutor of "The Vet" in order to throw off the police.
"The Vet" was Samuel E. Herr. He was 26. He was an only child. He was an Army veteran who had been a combat solider in Afghanistan. He was going to Orange Coast College on the Army GI Bill and had plans to one day become an officer.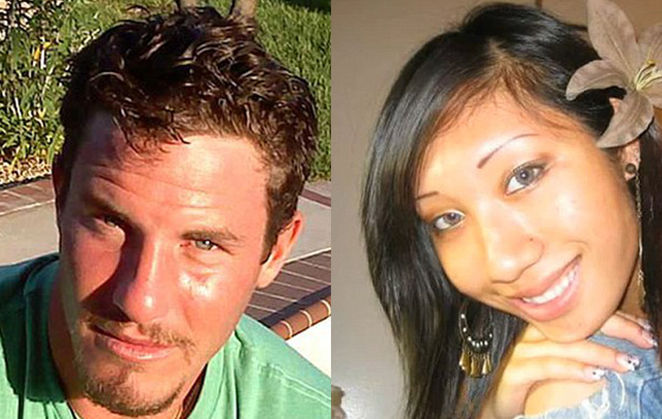 "Tutor Girl"
"Tutor Girl" was Juri (Julie) Kibuishi. She was 23. She was a graduate of OSCA (the Orange County School of the Arts). She was a student at Orange Coast College studying fashion design. She was also tutoring her friend Sam in anthropology. Julie was one of four children and is always described as a the kind of person who would do anything for a friend.
Close To Home
My child is a student at OSCA. I went to Orange Coast College.  I once lived in an apartment complex in Costa Mesa.  It's all so familiar.
I don't know if my blog will ever be read by friends or family members of Sam and Julie. The idea of it makes me nervous. I think about them a lot. My heart breaks for their families.
I try to "put myself in their shoes." It's impossible. Truthfully, I don't want to think about losing a loved one… especially a child.
I see photographs of Sam's and Julie's parents, and the agony on their faces is plain to see.
I've read that Julie's father, Masa Kibuishi, has cancer. His daughter was murdered five years ago and he wants to live long enough to see justice done.
Steve Herr, Sam's father, has actually visited Daniel in jail a couple of times. He says he wants to know what happened to his son. He wants to understand.
Both families have said that they want Daniel Wozniak to get the death penalty.
I'm guessing they wouldn't like me very much. Not that I would blame them. I am his friend. I try to show a human side to Daniel. I question if he's even a murderer.
Does that make me crazy?  Naïve?
No matter what Daniel Wozniak may have done, I don't believe he should die for it.
I understand why the families of the victims do, though.
What Do You Guys Think?
Let me know by leaving a comment… and keep reading the blog to see me question myself regularly…